Discover more about my work along with a few tips  
to help you
have the best Wedding EVER!
Welcome to my blog. I hope you find the information I share useful and informative.
If there are any Wedding topics you would like me to cover (anything goes, it could be anything from  venue reviews through to last dance suggestions) then please drop me a message!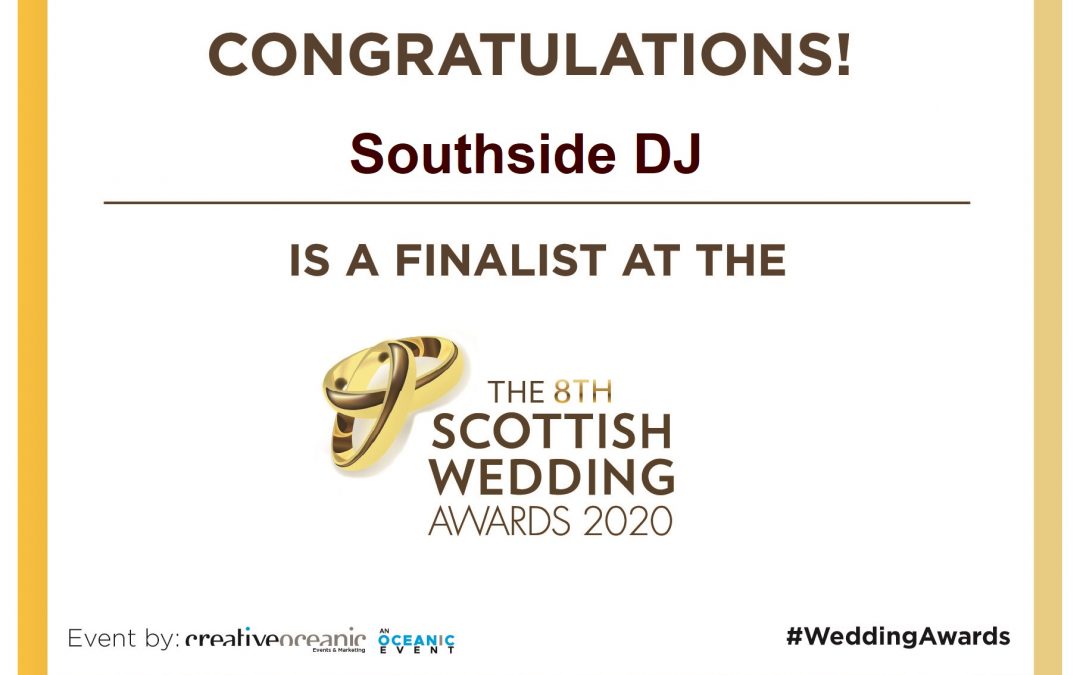 I was absolutely delighted to learn that I have been nominated for the 2020 Scottish Wedding Awards. This is the 3rd year in a row I have been nominated for this prestigious award, voted for by my lovely clients! I cannot thank them enough to give up some of their valuable time and to think I am deserving to be nominated. Hopefully it will be 3rd time lucky but even to be a finalist is a huge achievement when you consider the large number of DJs all over Scotland!
read more